India's most beautiful hill stations
India has a lot of hill stations across the country which attract tourists or make a quiet Raman and Aman copper. Kashmir has some of the most beautiful hill stations in India including Gulab Nagar Srinagar and Leh Ladakh in Himachal. Even in the state, tourists like the hill stations around Shimla Manali and Dalhousie, in such a situation, there are many beautiful hill stations in India that attract tourists, all people come here to visit their families. If you are looking for the most beautiful hill station in India to hang out with your family or friends or to have a honeymoon with your life partner, then I tell you. Where are the best beautiful hill stations in India, then let's see which place in India has the most beautiful hill stations.
Major Hills Stations of Himachal Pradesh  :-
Manali Hill Station  
Manali is located in the state of Himachal Pradesh, India. It is considered to be one of the beautiful hill stations which is famous for tourism and honeymoon across the country. People from all over the country and abroad visit their friends with their family with their partners. It is very popular for its natural beauty, flower gardens, snow-capped mountains and red and green apple orchards. Manali is one of the best and highest hill stations in India to visit. Tourist trekking in Manali There are many things like rafting. You can enjoy exciting activities. If we are planning to visit Manali Hill Station, then come between the months of February to October because the weather here is very pleasant and attracting. This is why we need that we come between February and October to enjoy the whole and you are going to roam here and want to enjoy well, then a 1 day holiday will be very less for it because there is a lot in Manali The whole thing gets to see more so we need If you are enjoying the place where we are coming completely, then if you are coming to visit Manali Hill Station, then definitely bring at least four to five days time.
Bir-Billing Hill Station 
A popular destination for adventure sports including Bir Billing Paragliding, situated amidst tea plantations and forests in the foothills of Indian Shimla, has gradually emerged as a famous hill station in India that hosts several thousands of tourists each year. This writing station is one of the popular hill stations of Himachal Pradesh for visiting friends or couples where you see and enjoy various adventurous activities including paragliding. Bir Billing is mainly famous for Para Leading which attracts huge numbers every year. Attracts tourists towards the place. The view here is very captivating, because it is an ideal place for your lead, thousands of tourists come here for paragliding in the month of March to November. With the calm atmosphere here is conducive for paragliding. If you are coming to visit paragliding, then I tell you the name of the mantra in which stage you come, then enjoy it. You came in the middle of April to June. Cell People come to visit and the view here is very captivating, here you have to take at least 3 to 4 days to visit because there are many things to see here, so if you are coming to visit, then the whole place is there. To see the whole thing, the best time to visit Bir Billing is during the months of April to June i.e. summer, it receives heavy rainfall during the monsoon season and can also risk landslides and winters can fall with temperature. October and November and March to May are ideal for your lead. March to June is the best time to visit Veer and from late September to November is very good time to see many tourist spots around Bir Billing. Just like Teri Lake Teri Lake is a kutha and fresh water lake situated in the Dhauladhar Range in Uttar Pradesh, about 9 km from Dharamshala in Kangra district of Himachal Pradesh, it looks very attractive, its surface is 2934 meters above sea level. The thing is in Bir Billing Hill Station, which you can see and enjoy a lot here There is also Jeshwari Temple which is one of the major temples.This temple is one of the most influential tourists and one of the spiritual places of increasing knowledge, this temple has been included in the most prominent temples of this country. 1 is one of the Shaktipeeth, there are many temples here, there is also a Baijnath temple, you can also visit here, there is also the Dhauladhar range, from here you can also see which is Alam ji temple, Jwala ji temple is here You can also visit, so if you are coming to Bir Billing Hill Station, then you must take at least three-four days' holiday so that you can enjoy the entire building so that you can enjoy the entire Bir Billing Hill Station here. People come from abroad to visit, some for a honeymoon, some for a pilgrimage site, some with their friends, some with their families and some with their partners.
Shimla Hill Station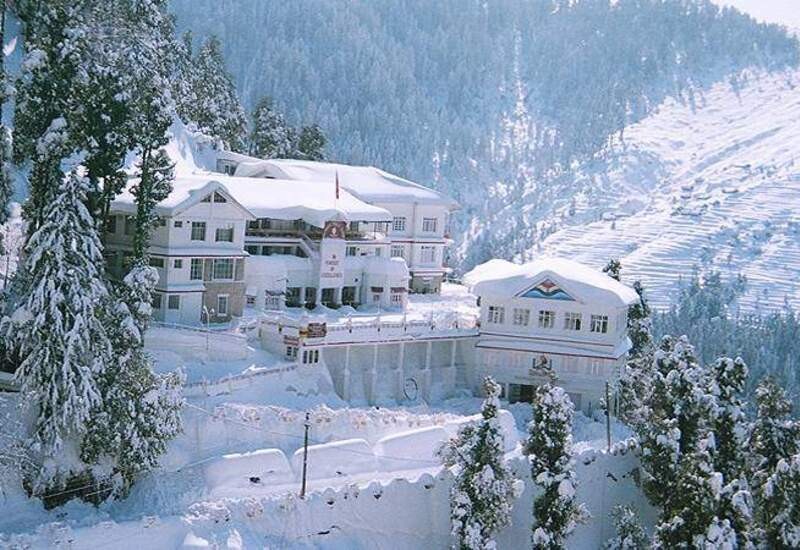 Shimla is one of the most popular hill stations in North India, which is the capital of Himachal Pradesh, Shimla is famous for its Mall Road Reach Rai Train and Vastu Kala Shimla Honeymoon.Many people come here to celebrate honeymoon. Situated at an altitude of 2200 meters, Shimla is one of the most beautiful tourist destinations in the country, the famous city from the erstwhile summer capital of British India, due to its captivating natural beauty and atmosphere, makes any tourist come here again. It is so beautiful that it attracts the tourist coming back to Shimla.A lot of historical temples in Shimla as well as colonial style buildings here fascinate the tourist coming from all over the world, mostly covered with forests. In this city, very few huts and the only temple was established after a Hindu goddess Shyamala Devi named this place Shimla. After Bhimsen Thapa of Nepal, the British took possession of this area according to the Treaty of Sugauli in Shimla. Get to see If you will go to the snowy place in Te Hain Shimla, the view of it is very much like having a honeymoon here, it attracts you a lot, you can make a Valentine's Day here in Shimla center of a big and open road which Located on the side of the Mall Road, is a place where you get to see a lot, here you get to see the magnificent artwork of snow-capped mountain ranges, the most special thing in the world is that this place is hot during the British period. The most special place to stop at the time of Shimla attracts tourists visiting it is very beautiful to see, which will make you very happy, the beauty of it will touch your heart, there is also kufri-shimla which is also Located at a distance of 17 kilometers, is a place that attracts tourists who come here.It is situated at an altitude of 2510 meters and is situated in the foothills of Shimla, it is very much liked by natural lovers and enthusiasts. All Shimla is like Jakhu Hill located just 2 kilometers from Shimla. It is the highest peak of the entire hill station, which shows the amazing and snow covered Himalayan mountain view of this city.You can also stand here and see the view of the Himalayan mountain 800 meters high Jakhu Hills is one of the famous tourist places of Shimla. One of which is considered to be a popular place for natural lovers, if you want to surprise your partner, then definitely visit this place if you are looking for the right time to visit Shimla in which season to go so that you can enjoy it. You go to Shimla from February to the middle of November, this is a great time so that you can enjoy the whole of Shimla, at that time the weather here is very pleasant and attracts.
Beautiful Hills Station of Jammu and Kashmir :-
Srinagar Hills Station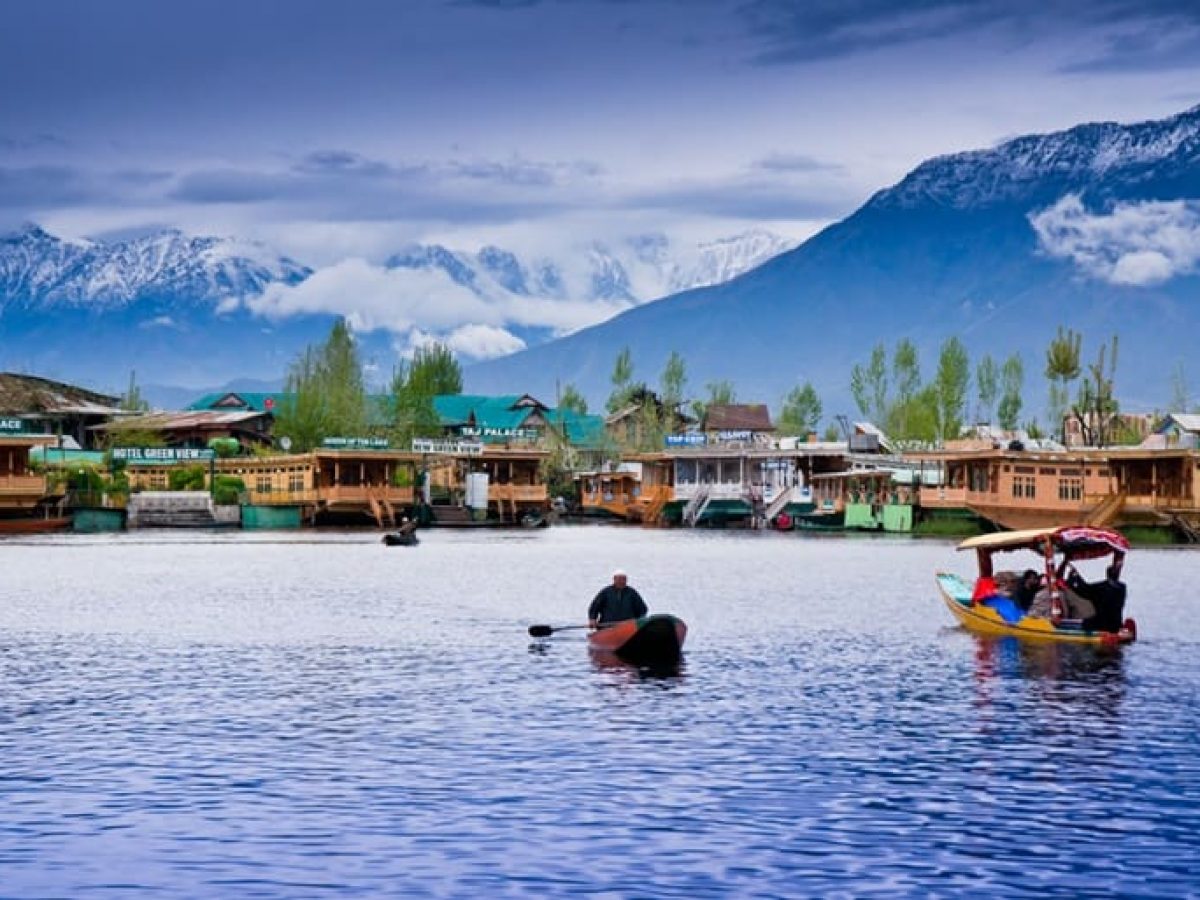 Situated on the route of river Jhelum, Srinagar is a very well recognized tourist destination.It is also called the heart of Kashmiri valley. Srinagar is known as a paradise on earth. The natural park is known for its beautiful halo and regional handicrafts. Where the traces of the Mughal and British period are still included in the architectural wonders of its splendid scenic beauty Srinagar with historic paddy and snow-capped peaks are one of the best hill stations in North India, Srinagar Jammu Kashmir situated on the route of river Jhelum Is one of the most beautiful tourist destinations of the world. This hill station with snow covered peaks and snowy turn looks amazing during the white glow of winter. It looks very attractive. The winter weather is ideal for those who have cool air. Want to enjoy the swings of all over. Apart from this, tourists can enjoy many activities like hunting rides in this beautiful hill station of Jammu and Kashmir during summer if you want to visit Srinagar then you come in the middle of April to October. At that time, the view of this place is very captivating and very attractive, you must definitely bring a week's time for a beautiful trip to Srinagar Hill Station because there are so many things to see here, Dal Lake in Srinagar itself. Which is believed to be Srinagar, the lake spread over 26 kilometers is like a paradise on earth, is situated in the middle of beautiful green hills and facilities like hunt boat ride houseboat and lake market, this place is very popular among tourists. Likewise, the Mughal Garden in Srinagar is also worth visiting, which is very thrilling to see.The Mughal Garden is one of the most popular and most visited tourist attractions of Srinagar, the construction of many types of gardens during the Mughal rule. There was a lot of things to see here. Nishat Bagh is also situated near the Dal Lake of Kashmir. Once there is a stain, which is full of flowers and beautiful. It is the second largest Mughal garden in the Kashmir valley after Shalimar Bagh which is That looks very beautiful in view, give lots of things in Srinagar You have to eat to visit Srinagar once, because the lakes here are very good.
Gulmarg Hill Station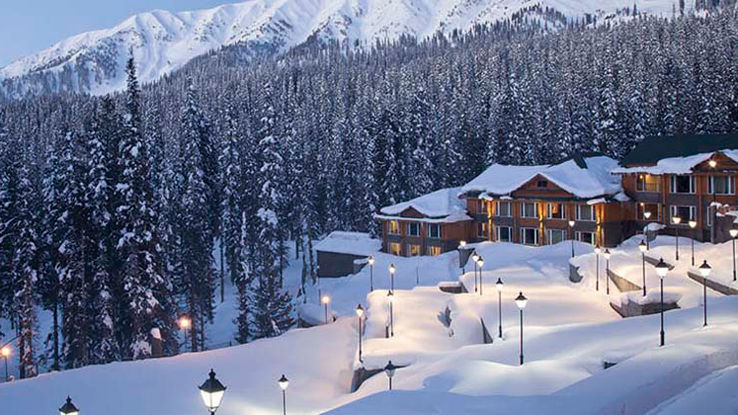 One of the most beautiful hill station in India, the hill station is Gulmarg Hill station. It is located in Baramulla district of the most beautiful state of Jammu and Kashmir. If you want to visit here, then you come to visit in the middle of March to mid-June. It is pleasant and the temperature here is also very good, the atmosphere is also very good, it is worth visiting many holy places in Gulmarg where you can roam your family with your friends and your partners such as snowfall in Gulmarg. The place which is very delightful that will touch your heart, the best time to visit the snowfall in Gul Marg is between October to January, after January or after the bus games for tourists start in Gulmarg. The distance of Srinagar is the holiest place of Gudmar, which is situated at a distance of about 13 kilometers from Elmark, which is included in Kumar's place to visit, this heart is also very beautiful, this lake is very special for the seeker of photography beauty solitude. In March you can enjoy many things like You can have fun for adventure at Gulmarg Tourist Place. You can use it to go down from the beautiful looking place in the area of ​​storm forest which can take you to the local temple while you sob to see in Gulmarg. There are also many historical temples such as the memorial St. Mary's Church. It still stands here after a long time of about 1 year and it is situated near the golf course in Gulmarg. This beautiful church is built with heart walls, so If seen, there are many good things in the station that you can see and enjoy with fun.
Favorite Hills Station of Uttarakhand :-
Nainital Hill Station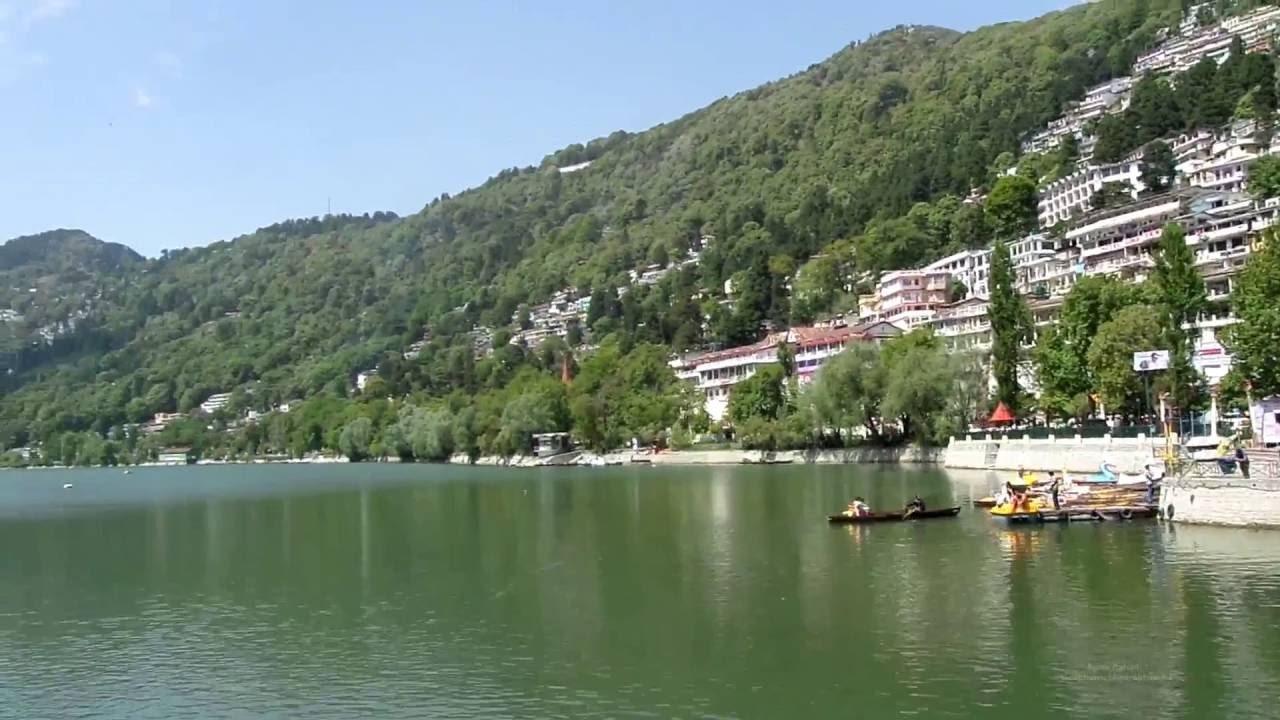 Uttarakhand Hill Station Nainital is one of the most beautiful hill stations in the state of Uttarakhand, which is a unique hill station situated in the middle of the Kumaon hills, known as Naini Naini Lake, famous for its natural beauty and the city of districts Nainital is popular for snow-capped hills and 7 districts.It is located at an altitude of 1938 km above sea level, Nainital has a pleasant climate throughout the year and it can truly be called a tunnel for all the traveler lovers today. Nainital is known as a paradise for tourists due to its beautiful landscape and serene environment. Nainital is famous as a city of lakes in natural beauty. Nainital has snow-capped hills and districts. The name Nainital means The Lake of The Eye is believed that the eye of Goddess Sati fell on this place, after which the name of this place went to Nainital. There are many pilgrimage sites in Nainital which all of you can visit. Nainital was also called the lake of three subjects According to the Puranas, three sages ie Atri Kitab and Pulaha stayed in Nainital to quench their thirst. Here they were unable to find water and they dug a pit and filled it with water which was brought from Mansarovar lake thus Naini lake. Nainital is a center of attraction. Nainital is one of the most attractive districts to visit, or a ropeway ride attracts a large number of tourists. Only with the help of a car can you see the spectacular views of Nainital Lake. Nainital There are many things to see in this place. There is also Eco Cave Garden which is famous for us in its interconnected rocks cave hanging garden and music. Eco Garden is a group of small caves in the shape of various animals.
Mussoorie Hill Station
Mussoorie Hill Station Mussoorie is one of the most popular romantic hill stations of Uttarakhand, Kheri station is a must visit for couples to visit here to celebrate their honeymoon or to celebrate Valentine's Day, you can also come here with your friends and family. Which is known for its natural beauty, this is the reason why the house is also called as a flute situated in the foothills of the Himalayan ranges. This beautiful hill station was a very popular holiday spot during the British period, where the British first saw the British relics. The object art of the period can be estimated.This beautiful hill station was a very popular holiday during the British period.By looking at the British remains scattered here, the art art of the British period can be estimated from the amazing of Mussoorie Shivalik Mountains and Doon Valley. Famous for providing the view or known as the relic gate of the religious centers of Yamunotri and Gangotri, Mussoorie was founded by Young of the East India Company Lieutenant Young came to these hills for the purpose of shooting it so beautifully. It was decided that he decided to make a coin launch on Camel's back road. The name Mussoorie is most famously taken. It is the name of a shrub that is commonly found in the region. In 1803, under the influence of Umesh Singh Thapa, the jaggery eating area was strengthened. Kia and have included the border of Mussoorie in your area, if you want to visit Mussoorie Hill Station, then you come in the month of September to June, the weather is very good for visiting Mussoorie, there are many places to visit in Mussoorie. I am very attractive and thrilled because it will touch your heart.