Major tourist places of Bihar
Bihar is a beautiful state of India which is surrounded by West Bengal, Uttar Pradesh, Nepal and Jharkhand, the capital of Bihar is Patna, which is a great destination for tourism, it is a great destination for Bihar Raj Mata Ganga and some of its major tributaries. Located in a fertile area, Bihar has many pilgrimage places where you can visit Bihar State of North India Bihar is the second largest state of the country Bihar is a religious center for people of Hindu Ujjain and specialty Buddhism. The state has been witness to the rise and fall of some of the greatest emperors of India, such as the Mauryas and the Guptas. The history of the state of Bihar has been very ancient and extensive. Bihar is known as the capital of many more silk states because of its geographical location and climatic conditions. It is known that on the backdrop of the state of Bihar, there has been a boom in intellectual economic and political activities in ancient times, Bihar was known as Magadha in ancient times and its capital used to be Rajgir, Jarasandha, the most powerful king of Magadha was Patna, the present capital of Bihar. To fill There are many monasteries and pilgrimage sites in Bihar also known as Liputra which will make their journey successful and memorable.You can get information about Bihar tourism and its culture, there are many religious places in Bihar which are Look at you and you can roam, so let us now see what are the holy places in Bihar where we should roam
1.  Patna tourism in Bihar :-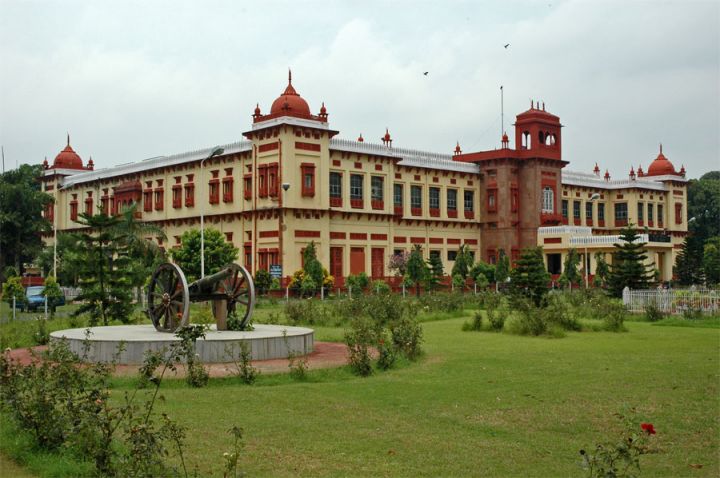 Patna is the capital city of Bihar which is situated on the banks of river Ganges and its ancient name, also known as Pataliputra, Udaya Bhadra son of Ajatashatru founded Pataliputra in 444 to 460 AD and made it his capital. Considered to be one of the oldest inhabited cities in the world, it is situated at the south end of the river Ganges. Patna is known as a historical and attractive tourist destination. Patna city has religious significance as well as spiritual significance in Bihar. Patna is also considered the gateway to the pilgrimage site for Jain Hindus and Buddhists. Patna Planetarium High Court, known as the largest city in North India, is full of attractions like Patna Sahib Gurdwara Patil's Haveli and Secretariat building. Patna is a historic city. Is one which boasts of many historical monuments depicting history such as Maner Sharif is a historical site with 2 rooms which is probably the Minister of Daulat and Makhdoom Shah Takht Shri Patna Sahib Learn here Khoka is a holy place built by Maharaja Ranjit Singh Made by Apart from this, there is also a stone mosque structure which is built with stone. Patna is an ancient city in India which is famous for its many temple tourist places and pilgrimage sites of different religions. Golghar is a major tourist destination of Patna and is a simple but attractive object art which is a confluence of history and natural beauty. Golghar is said to have been built in 1846 by Captain John as a warehouse to store grain. The Golghar was never filled to its maximum capacity because due to a mistake in its engineering, its doors were only inward. Golghar has a structure which is surrounded by 145 stairs or the structure is 125 meters and 3 meters thick. Golghar can also see the magnificent view of the Ganges River, in Patna you will also see the Mahatma Gandhi Setu Bridge, this largest bridge is the second longest river bridge in India after Bhupen Hazarika Setu, which is 5 km from Mahatma Gandhi located in Bihar. The school is named after the President of India, Mahatma Gandhi. This bridge has two types of roads and also a place for walking. Jaipur remains a part of transport for daily vehicles. In Patna itself you will see the Sahib Gurdwara, which is a major pilgrimage center for Sikhs, built by Maharaja Ranjit. Patna was built by Singh, the birthplace of Guru Gobind Singh ji and this gurudwara was built in his memory.Guru Gobind Singh ji was the tenth and last Guru of the Sikhs. Many religious texts of Sikhs can be seen in this gurudwara. This place is immediately one or one of the holy seats near the authority of the Sikhs. Who was converted into Dharamshala because he was a devotee of Guru Nanak
2.  Bodhgaya is a major tourist destination of Bihar :-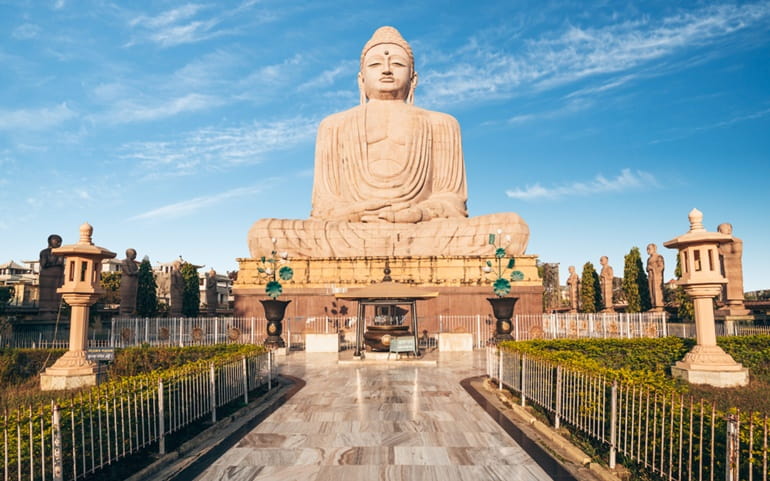 The major tourist destination of Bihar includes Bodhgaya.It is a major attractive tourist place which holds special significance for the followers of Buddhism, Bodhgaya is also known as a pilgrimage site and this place where Gautama under the Buddhist tree Buddha attained enlightenment. Bodhgaya has been established in the UNESCO World Heritage List. Bodhgaya is located about 1 kilometer to the southeast of Patna, the capital of Bihar. It is a small town adjacent to the Buddhist Gaya Ganga. Bodhgaya is considered one of the holiest cities in the world by it is situated on the west side of the river Falgu, a tributary of the city, because Lord Buddha attained enlightenment here, Mahabodhi Temple located in Bodh Gaya was built by UNESCO in the year 2002 Apart from those who celebrate Buddhism, people of other religions also come here and propagate it. Bodhgaya is an ancient city, about 5 years ago in Bodh Gaya itself, Gautama Buddha under the Bodhi tree on the banks of the Phalgu river under hard penance. Had to run only after that Van Buddha had attained enlightenment; after attaining enlightenment he was known as Mercury because Lord Buddha attained enlightenment on the full moon day in the month of Vaishakh. And this day is also known as Buddha Purnima Many people believe that the statue of Buddha installed in the Mahabodhi temple of Bodh Gaya is in the same condition as the meeting where they did penance and that statue was installed by Lord Buddha himself. This statue of Mercury had gone to the essence of the intellectual world. The statue of Nalanda and Vikramashila has also been installed replica of this idol. This city was expected for many centuries due to the Puthal. There are many attractive intellectual temples to visit in Bodh Gaya, but apart from this, yes there are many delightful places that are worth seeing, now after going to Bodh Gaya, you also have to see the Bodhi tree. Under the Buddha Buddha, It is believed that this tree is the only part of the original Wisdom tree that King Ashoka's daughter took to Sri Lanka. There are a lot of monasteries such as rooftops covered with mid-gold tires and sloping and Royal Bhutanese Mathri or one of the Buddhist monasteries was constructed by it as a tribute to Lord Buddha and here you will find the statue of Lord Buddha which looks very attractive or the height of the statue is 80 feet and the great Buddha statue It is here that you will also see the Japanese temple which is made of object art carved in the teachings of Lord Buddha, this temple was built in 1972.
3.  Nalanda, a historical site of Bihar :-

The famous Nalanda University was not only one of India but also in the world, this university was founded by the Gupta ruler Kumaragupta in 450 AD. Nalanda is the largest center of study in ancient times in the world. Students from all over the world used to come here to study in Nalanda in Hensang. He studied Buddhist philosophy, religion and literature in the university. He studied here for 10 years, according to him it was not easy to get admission in this university, here only the student who got higher education got admission. The first student test was for admission. He had to pass, university admission was obtained only after passing, there was a door pundit at each door which used to take the students test before admission and that exam was so handsome that in that exam, the student was only 20 to 30% Even after admission in the university, students had to spend money and hard work and pass many of those exams. Nalanda University is the first university to be established in this university. But on the important trade route was a rich who passed through Rajagiri which was then a huge kingdom with the capital at that time Magadha Magadha present Bihar Jharkhand Bengal and parts of Odisha along with Chinese scholar Hand Song and Assam Nalanda during the century AD. Nalanda University had around 10000 students and 2000 teachers when it came. It was an international institution run by various rulers including King Harshavardhana of Kannauj and Pala rulers as well as various scholars in which Korea Japan China Tibet Turkey Students from many such countries here Many things to see in Nalanda are worth visiting, Nalanda University has been remodeled in recent times, but the ruins of the archaeological complex here have a total excavation area of ​​about 14 hectares, which is also seen in some ruins buildings. These buildings are of light bricks and the gardens are very beautiful.The buildings are divided by a center walkway located east of the walkway and the temple is situated to the west during the excavation and the arrangement of 6 temples made of monasteries. It was located in the Nalanda Archaeological Museum, which is located in front of the entrance of the school. The Nalanda school was a good place to study and taught various subjects in the university, so we need the Nalanda University Do visit once and see there and what are the things that are worth seeing in Nalanda.
4.  Religious place of Bihar Vaishali :-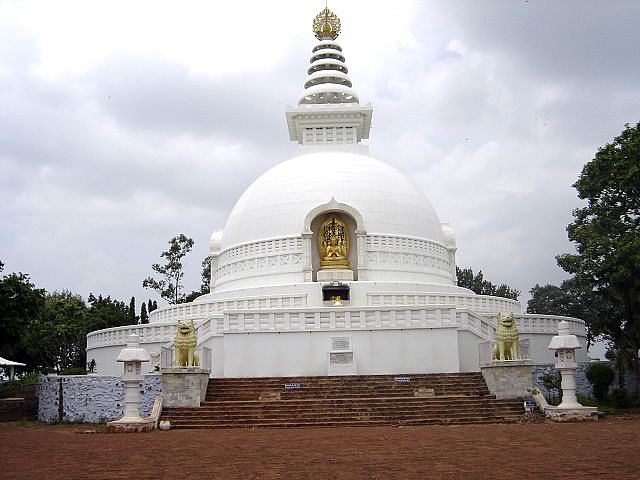 Vaishali is one such district of Bihar, the main tourist spot here is the Ashoka Pillar, the work of King Vishal on the Buddhist stupa, etc. Vaishali pilgrimage site is the religious place of Bihar where Lord Mahavira was born, Vaishali is a small district of Bihar which is Mercury Known as an important pilgrimage site for followers of Jainism and Hinduism, Vaishali is believed to have been associated with the Mahabharata period, which was named after King Vishal. The temple seems very attractive to see that they had spent a few moments of life, here people also come to visit from abroad, the country is also giving Vaishali system of governance to the world, Vaishali is located in Bihar where Mahavir, the founder of Jainism was born here. It is said that it is said that the main religious place of Jainism is Vaishali. There are many such things that come to see Lord Mahavira. That all people come to Vaishali to see.
5.  Munger city, a famous scenic spot of Bihar :-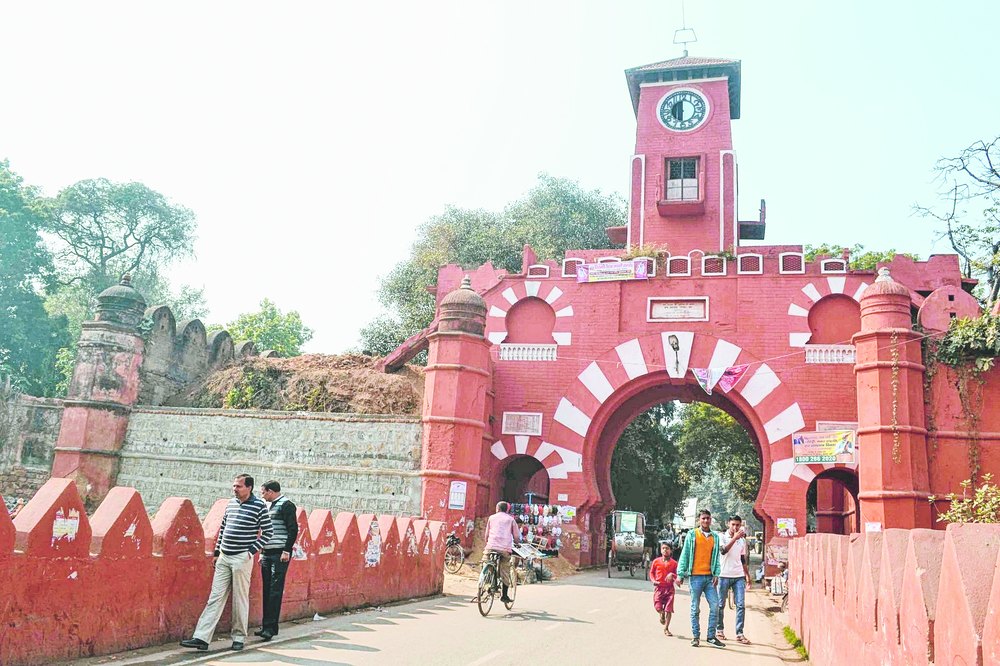 Munger has special significance in the ancient cities of Bihar. The rule of Munger settled on the banks of the Ganges propagates Yoga all over the world. Munger has also been the capital of Amir Kashmir and Amir Kash has a hot water reservoir just a short distance from the fort. It is believed that Mata Sita had a bath in this Kund after the ordeal and it is also known as the Munger tourist place Midland, the famous temple of Munger is famous all over the country and its own Munger is also known as Bihar School of Yoga City, it is also known as the capital of rich Kashmir, Munger city is also known by its major attraction Shri Krishna Vatika because There is a Krishna Vatika in Munger itself and Mata Sita Kund is very famous for attractions like Mana Pathar and Dilbar Pur which you get to see in Munger, so we should definitely visit Munger once.
6.  Good place to visit in Bihar Bhagalpur :-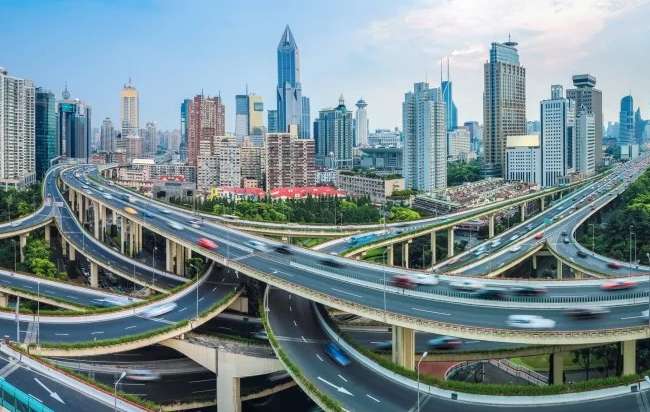 Vikramshila University ruins located village near Kahalgaon, about 50 km east of Bhagalpur city, is also an international tourist attraction.This university was founded by Pal Dynasty king Dharmapala at the end of the eighth century i.e. the beginning of the century. After being in existence for 4 centuries, it was destroyed in the beginning of 10 m century. Bhagalpur City, also known as Silk City, is a historic city located on the south bank of river Ganges, Bhagalpur is the third largest of Bihar. The city is considered and along with it is also known for its major educational institution. The major attractions of Bhagalpur are the Vikramashila Gangetic Dolphin Sanctuary which attracts tourists. Bhagalpur of Bihar is known for its silk industry. In Bhagalpur, you will find many things that will attract you a lot, inside Bhagalpur, you will also see Kuppaghat temple of Baba Bateshwar, there are many such temples which are the center of tourist attraction in Bhagalpur. The Mandar Hill adjoining Bhagalpur is a must visit once in life
7. Rajgir is a beautiful place to visit Bihar tourism :-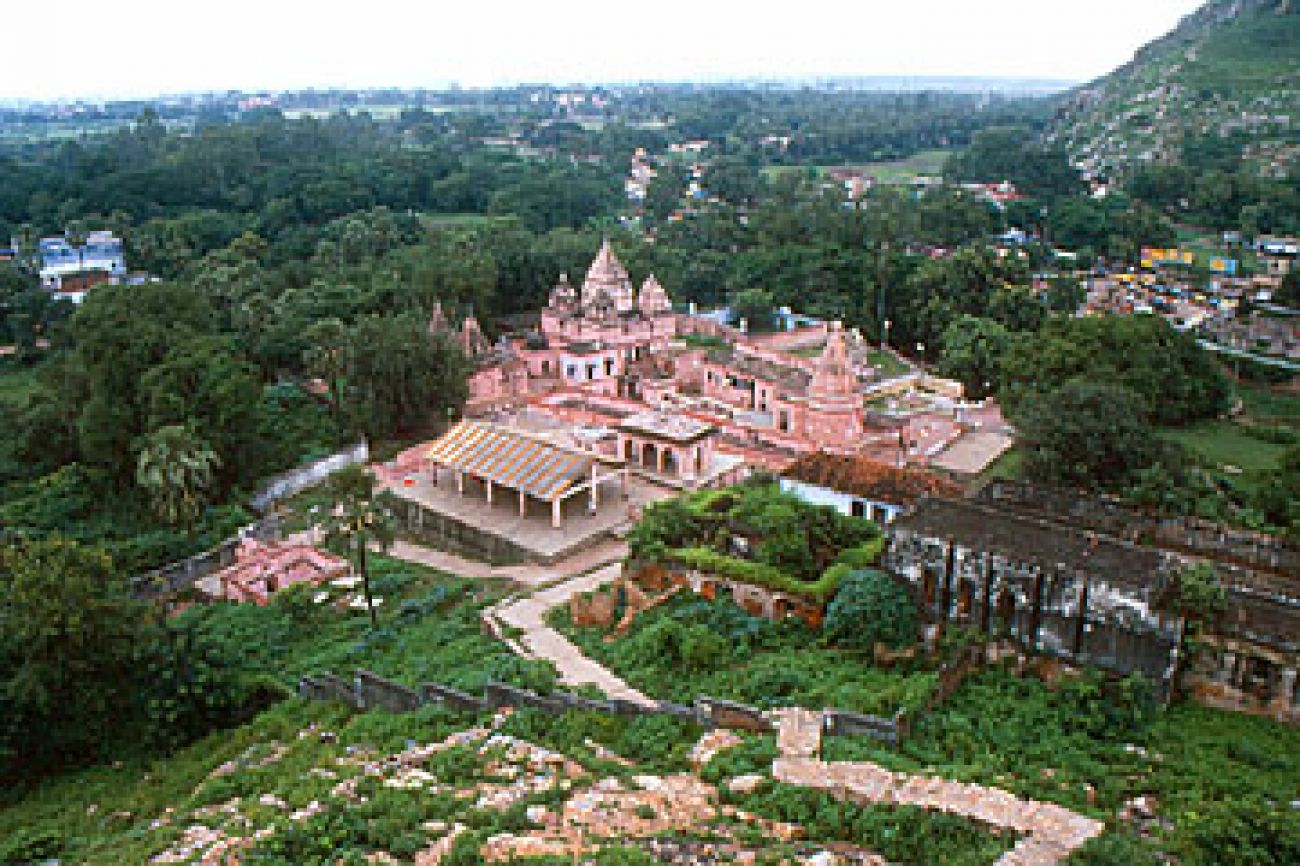 Rajgir is one of the major tourist destination included in the list of religious and wandering places of Bihar. Rajgir is related to Jainism and Buddhism. Apart from this, Rajgir's major attractions include the beautiful valleys, mysterious rocky hills, lush green forest waterfalls and Caves etc. are included in Rajgir itself Lord Buddha and Lord Mahavira spent some time of their lives preaching spiritual and religious importance at this place Rajgir Rajalgir located in Nalanda is one of the major tourist places of Bihar, it is surrounded by seven hills. There is a beautiful city. There are many temples of Buddhist Jain and Hinduism are located on the hills. The Ghora bowl lake located in Rajgir is the center of attraction where the lion is transported by gig or bicycle. The pool in confusion and the main rump pool is famous in many hot water tanks. The arena of Magadha King Jarasandha was held here at Sonbhandar World Peace Stupa is located in Rajgir. Many major tourist places you will get to see in Rajgir are situated at a short distance from Rajgir. Jal Mandir is the main place of Jainism. There are many religions in Rajgir. People come Te people are like Buddhists, people of Jainism, people of Hinduism because here you will get to see the temple of everyone, many people come here to roam here. One of the major attractions of the world which attracts people from all over the world is Rajgir, which was the first capital of the Magadha dynasty in ancient times, later it became the Mode Empire.The region was considered important for the followers of Jainism and Buddhism. It is said that the Vishwa Shanti Stupa located here is one of the famous historical sites. It is popular as a divine attraction for its peace. It is situated at the highest point of Ranbir hill at an altitude of 400 meters. The emblem of world peace while installing is made of white marble stone.
8.  The main pilgrimage site of Bihar Pavpuri :-
Bihar Rajgir is the holy temple of Jainism located in Pavapuri village which is also known as Jal Mandir or is considered one of the most sacred places for the followers of Jainism.It is the same place where from about sixth century AD Formerly the last Tirthankara Lord Mahavira was built on the 24th of Jainism, it is said that after his creation his last rites were performed by the gods.According to a saying, a true Jai gets rid of sin here. People come very much that it is said that the Jal Mandir is an important Jain pilgrimage site of Pavapuri.It is an extremely holy city for the long time of Jainism because it is believed that Lord Mahavira got this salvation in this beautiful temple. The main place of worship of Lord Mahavira is an ancient stage Paduka, it indicates the place where the mortal remains of Lord Mahavira are buried, so people from all over the country and abroad come here to visit Pavapuri in the shrines of Bihar. Has been included and is a pilgrimage site for Jains The city is at one time also known as the joint capital of the Mall Mahajanapada. Puri is the religious place where Lord Mahavira was buried in Shahpur for five years and this beautiful place is also known as Puri. Tourists come in large numbers for a complete tour, which is located at a distance of about 83 km from Bihar capital Patna, this Pav Puri Darshan is visited by a large number of tourists. Looks attracted